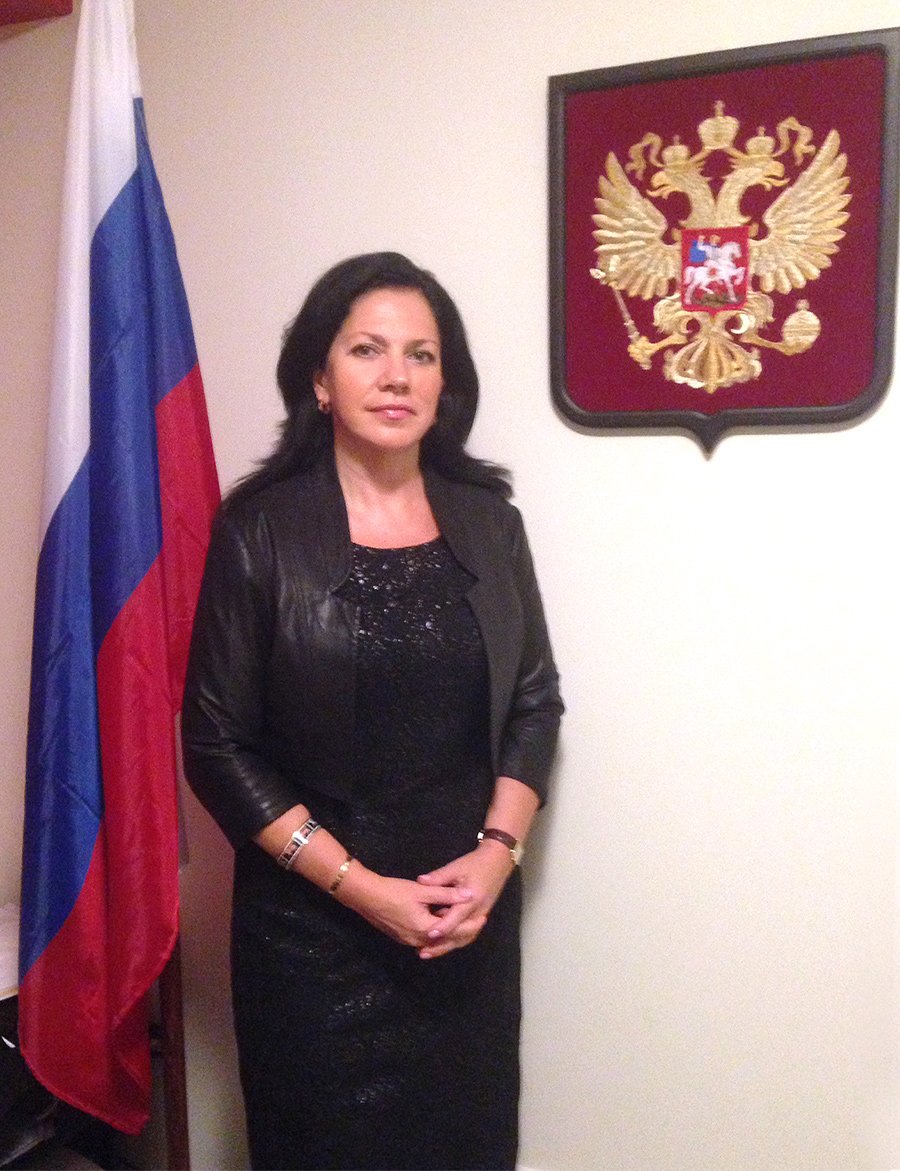 In accordance with Article 12 of the Vienna Convention on Consular Relations, Irina Bruk is by this Exequatur admitted to the exercise of her functions of a Russian Honorary Consul-General (Queensland, Victoria).
Welcome to the website of Honorary Consul-General of Russia (Queensland, Victoria).
Here you can find information about us, our services and our contact details.
Irina Bruk
Honorary Consul-General of Russia
(Queensland, Victoria).
Address in Brisbane:
level 20, HSBC building , 300 Queen street, Brisbane
Phone: (07) 3391 6030
Email: consul@rusconsul.com.au
In 2021, a representative of the Russian Federation, Ms Irina Bruk, was elected head of the Queensland consular corps for the first time in the history of Australian - Russian consular relations.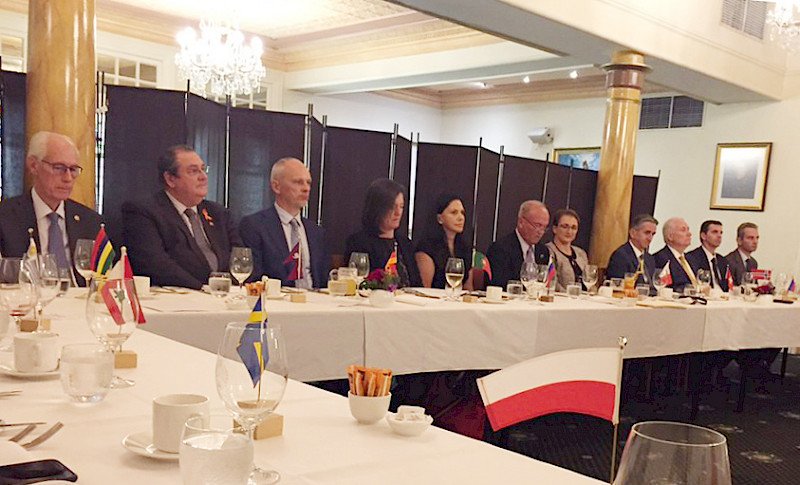 The state consular corps consists of consuls, consuls general, honorary consuls and honorary consuls general representing 44 countries. Usually its head (Doyen - French, Dean - English) is elected for one year and it is the longest serving consul. Irina's first exequatur as the Honorary Consul of Russia in Queensland was issued in 2007. In 2013 her powers were expanded to Victoria and she became the Honorary Consul General of Russia in both states.
After the resignation in 1917 of Benjamin Wickham MacDonald, the first Russian imperial consul in Brisbane, for 90 years Russia did not have its consular representative in Queensland . On the occasion of Ms Bruk's appointment, on April 21, the Queensland consular corps gathered at the United Service Club, where a ceremony and gala dinner took place.
Russian Visa Support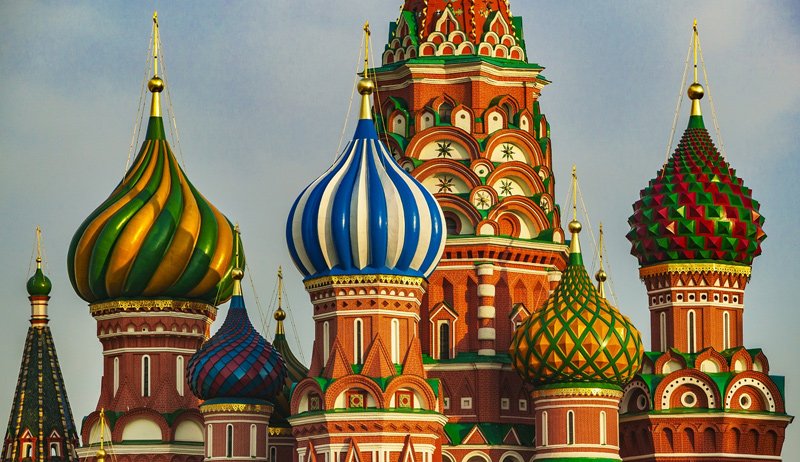 In order to obtain Russian Visa, you must purchase a valid tourist voucher and official confirmation letter issued by a registered Russian tour operator or hotel.
You can purchase a tourist voucher here – best price and excellent service guaranteed!
Buy a tourist voucher online
At the end of the online application process you will be asked to "Select the location where you will be applying for your visa". Please ensure you select the following, based on your Residential State:
- Applicants residing in ACT must select Embassy of the Russian Federation in Canberra.
- Applicants residing in all other states must select Consulate General in Sydney.
Note: This application form can only be completed once you have received your Russian Tourist voucher. A section on the Russian visa application form requires the inviting organization and invitation number ( PTO) stated on the Russian tourist voucher.
Please note:
In accordance with a new Law, commenced 01/07/2016, if you taking any medication with you for your own personal use, you have to have your GP Letter stated the above. Also letter must have details of use, quantity and purpose of the medication. Letter could be translated and verified through our office. Fees apply.